"Ikegami Music Studio is professional, yet cozy. It provides an atmosphere that's relaxed and homely, while still being the ideal learning environment. The two baby grand pianos allow him to teach lessons more efficiently, and opens the opportunities for students to learn and play piano pieces with accompaniments. Each lesson is eye and ear-opening, and I've flourished and grown as a musician and a person since I first began lessons there. Akira is extremely talented at teaching his students, and truly loves his line of work. It's with that passion that he inspires us, his students, to match his efforts in pursuing mastery of the piano!" Philip D., 2nd year student in our studio, self-taught before.
---
"At my four and a half years being a student at the Ikegami Music Studio, I have gotten lots of advice from my teacher, Mr. Akira Ikegami. Thanks to him, I have gotten better at my piano and I got in Carnegie Hall. Even though piano takes time to get used to, it is still fun. Practice is another thing in music. You have to practice in order to succeed. It might be boring at first, but it will be a lot better later. I had lots of fun at my four and a half years of piano lessons and I'm still looking forward to many recitals along the way" Rina M., 5th year student, began studies in our studio.
"It has been 4 and half years since my daughter began her studies at this studio. My daughter, who does not particularly like practicing, is liking her lessons thanks to Mr. Ikegami's patient instruction. Thanks to Mr. Ikegami's guidance with high expectations, my daughter has been learning difficult music one after another. I always feel that he understands each student's personality and plans the lessons accordingly. As a result, they are constantly improving at their own pace.
As a result of her teacher's encouragement to participate in a competition, my daughter was able to perform in Carnegie Hall. This has become her excitement for further progress." Maki M., Mother of Rina M.
---
"Having Julienne as a teacher has been a very positive experience. She is patient and always willing to spend the time necessary to provide the guidance needed to become a better violinist. My daughter enjoys coming to class. She is becoming more confident in her ability to play such a beautiful instrument, which I enjoy seeing." Allison M., Mother of Ciara M., 1st year student in our studio, transferred from a different studio.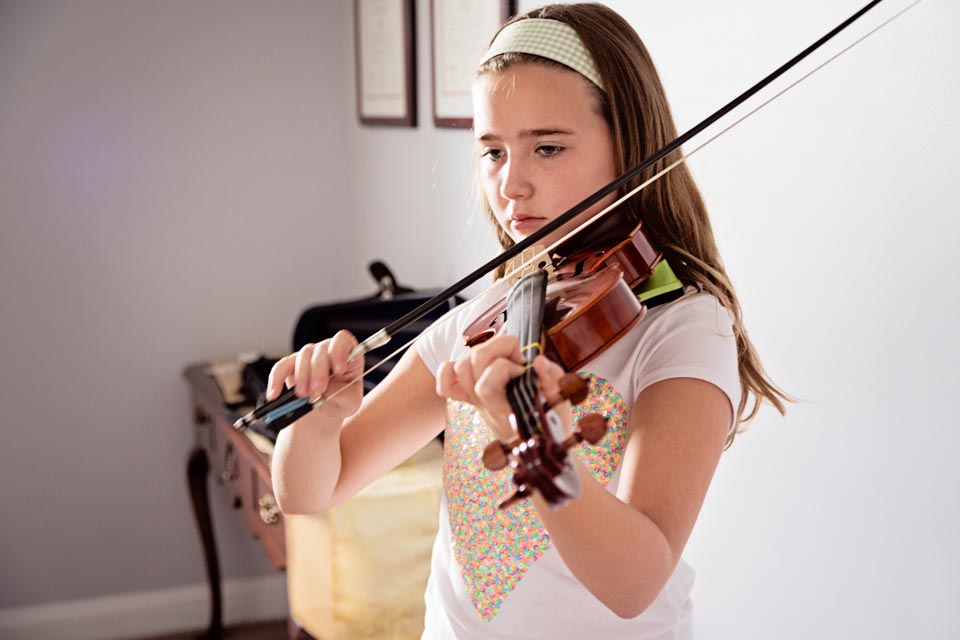 ---
"Julienne is a fantastic violin teacher. Even since our daughter began practicing at the studio when she was 7, Julienne still captivates our young musician's attention as she expertly guides lessons and gives advice. The Suzuki method of instruction is a great fit for our daughter, and we couldn't be happier to have such a talented and joyful violinist to teach such a beautiful instrument." Lee & Kelly M., Parents of Wilhemena M., 1st year student, began studies in our studio.
---
"I was looking for a great piano teacher for a while before I found Ikegami Music Studio. What a great surprise and huge difference - in everything, compared to my kids' previous piano teacher. I have 3 sons (age 7, 10 and 13) and I am driving them 45 minutes each way to that studio, for several reasons.
One - Akira is a great teacher who has made piano fun for my kids. He's very professional, patient and can make any class 'easy' to understand. He really knows how to talk with kids and can explain things to them in many ways - like why practicing at home is so important!
Two - the program that he prepares really works. My sons are playing songs that they enjoy. They are moving forward, learning new techniques, and preparing for their annual recitals without bigger haste.
Three - we enjoy hearing them play! I feel very lucky to have found such an awesome teacher. I could not wish for a better one!" Patricia F., Mother of Mikolaj, Rafal, Simon F., 3rd year students in our studio, transferred from a different studio.
---
"Many music studios are tailored to children learners and, as an older student, I wanted to find a studio and piano teacher that would meet my needs. I started with the Ikegami Music Studio after having two teachers who, though accomplished musicians, were not able to provide the type of music instruction that I was seeking. How fortunate I was to discover the Ikegami Music Studio. I have been taking lessons for over a year and my playing continues to improve. Akira's music knowledge and teaching methods make him an exceptional teacher. I enjoy every minute!" Lynn H., 2nd year student in our studio, transferred from a different studio.
Ikegami Music Studio
3421 Berkley Ave
Drexel Hill, PA 19026
---